Update On Consumer Law Claims In Ohio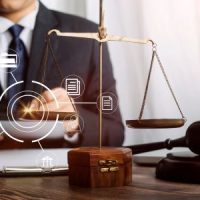 When consumers think of consumer claims, they often think of businesses engaging in fraud and other questionable activities. However, consumer claims are often brought against a number of parties, sometimes by more than one individual who has been harmed, including against entities that are regulated by the federal and state government.
Below, we provide an update on the latest recovery for consumers here in Ohio:
AES Ohio Customers
A recent scandal involving hundreds of thousands of AES Ohio customers, whose rights were arguably violated after the company illegally collected service charges from them between 2021 and 2022, could result in Ohio customers recovering approximately $60 million in returned fees. According to the complaint, fees like these can only be charged as lawful PUCO tariffs if they are accompanied by refundability, which they were not.
$650 Million Awarded to Two Ohio Counties
In August, a U.S. federal judge ordered three of the country's largest pharmacy chains to pay two Ohio counties more than $650 million over the next 15 years due to their alleged role in the opioid epidemic. The decision followed coverage by several publications reporting that companies such as CVS, Walmart, and Walgreens continued to dispense large quantities of opioids in spite of being aware of their adverse addiction effects. The damage amount awarded in Ohio correlates with the estimated cost of what those counties will have to spend in order to counteract the damage that the crisis has caused there.
Ohio Consumer Sales Practices Act Violations by Telemarketers
In August, a complaint was filed under the Ohio Consumer Sales Practices Act alleging that 22 telemarketing companies engaged in making unlawful robocalls, including placing calls to numbers on the national Do Not Call Registry list, failing to disclose caller identities, and making misleading representations in these calls. According to the complaint, these 22 companies were largely shell companies and fly-by-night aliases created by two individuals who allegedly sent out bills of robocalls to Ohio citizens and others and disguised them as car warranty reminders.
Robocalls like these cost Americans an estimated $30 billion per year due to fraud and lost time, and those behind them are difficult to stop for good, even if they are caught and held accountable for one scheme.  The lawsuit not only seeks monetary damages, but also inspired the FCC to require all US telecom providers to block the calls.
Columbus & Dayton, Ohio Consumer Protection Attorneys
At the Kohl & Cook Law Firm LLC, our Columbus consumer law attorneys fight aggressively against deceptive practices. We are here to not only ensure that you are compensated for the wrongs committed against you, but also that your attorney's fees are covered by the bad actor(s) as well. Contact us today to find out more.
Sources:
whio.com/news/local/could-you-be-owed-money-ohio-consumer-group-says-aes-ohio-customers-are-due-60-million-refund/GZZRK6GASBGFFBSVIOXRKCAXYY/
consumer.healthday.com/opioid-lawsuit-2657880169.html
cbsnews.com/pittsburgh/news/your-cars-extended-warranty-lawsuit-in-ohio-links-robocalls-to-two-individuals/