Understanding Land Installment Contracts In Ohio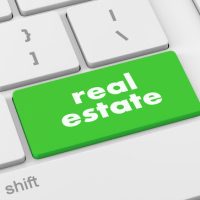 As Columbus real estate attorneys, we regularly receive a number of questions, including those that involve questions intersecting real estate law and contracts, such as installment contracts, which involve buyers purchasing property from sellers directly (i.e. without involving the bank or a mortgage) via installment payments. In Ohio, these contracts can be legally arranged in the form of land installment contracts, which allow buyers to make regularly scheduled payments to the seller until the land (and/or apartment, commercial building, etc. located on the land) is paid in full. In Ohio, you sometimes see land investors enter into these types of agreements with the intention of turning around and reselling the land.  But what happens if the buyer defaults on their payments under one of these contracts?
In Ohio, until the land is fully paid for, the buyer has access to the property, but the seller holds onto the deed and legal title. Only once the land is paid in full is the legal title finally transferred to the buyer. If the buyer violates the contract by failing to make their payments, the seller can not only successfully argue that the buyer has forfeited their rights to the land/property and payments already put forth towards it, but foreclosure proceedings can even be involved. However, the buyer does carry an equitable title to the seller, even before all payments have been made, and can move into the structure on the land immediately, which carries its advantages.
Specific Requirements
There are very specific requirements that accompany these types of contracts; for example:
The land contract itself must be executed (recorded) within 20 days after the agreement is reached; otherwise, there could be issues enforcing it
Sellers are essentially filling the role of real estate agent and bank, and therefore also want to engage in any and all vetting that is typically done by a buyer
Both buyers and sellers will want to engage experienced real estate contracts attorneys to ensure that this professional dots the i's and crosses the t's, and ensures that important conditions are addressed in the contract, including but not limited to legal ownership, existing claims on the land, payment details, timelines, property maintenance responsibilities, tax payment arrangements, recording, and more
Unless the buyer has specifically paid at least 20 percent of the total purchase price, or has been making the agreed-upon payments for at least five years, they can be evicted for missing a payment, and they would also at this time forfeit any improvements made to the property
The Very Best Ohio Real Estate Contract Attorneys
Regardless of what questions you have on any given real estate contracts, our attorneys can help. Contact the Kohl & Cook Law Firm LLC today to find out more.
Source:
codes.ohio.gov/ohio-revised-code/chapter-5313#:~:text=(A)%20%22Land%20installment%20contract,to%20the%20vendee%20and%20the