What Is A Deed-In-Lieu Of Foreclosure?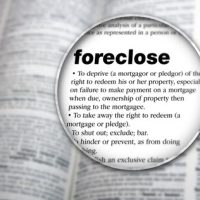 As attorneys who work in foreclosure defense, we've seen just what financial crises can do to individuals and families faced with foreclosure. One alternative to foreclosure that some owners consider is what's known as a deed-in-lieu of foreclosure, whereby the homeowner transfers the title on the property (or hands it over) to the lender. In this circumstance, the deed-in-lieu can be treated as a release of debt.
In all cases where a homeowner cannot make their mortgage payments and is unsure of what to do, it is best to work with a foreclosure defense attorney in order to ensure that important matters – such as tax consequences – are handled in your favor. For example, if a deed in lieu is not handled properly – with very specific details addressed in the resulting agreement –  the homeowner can still be left in dangerous circumstances; even possibly still at risk of losing their home to foreclosure, as we discuss below.
The Proces. Pros & Cons with Deed in Lieu
Some of the negative aspects of a deed in lieu can include the following:
Unlike with foreclosures, other claims, such as mechanics liens, do not get wiped out with this process
It can negatively affect your credit
You lose any investments in the property
You have less control over the sale of your home
Some of the pros of the deed in lieu include the following:
Lenders will often accept a deed-in-lieu in place of foreclosure because the process is quicker and saves some expense
It likely will not damage your credit as much as bankruptcy or foreclosure
The burden of selling the home shifts to someone else, which can be more appealing to some than a short sale
Homeowners will typically have to try to sell their home at fair market value before lenders will typically agree to a deed-in-lieu, and your title typically has to be free and clear of liens. There are also some circumstances whereby, even after handing over the property to the lender, the homeowner can still rent the home, and in some circumstances, the homeowner can even obtain relocation expenses from the process.
Other Options
Signing over property to the lender is only one option: Some homeowners instead find that they can sell their homes, for example, to cover their remaining balance; and yet additional options also exist, such as seeking a loan modification or short sale offer.
Let Us Help You Today
With any of these processes, it is essential that you work with an experienced attorney in order to ensure that the agreement contains wording that is beneficial for you.  For example, even with a deed in lieu, you will want to ensure that your mortgage lender cannot obtain a deficiency judgment against you.
If you have concerns about foreclosure here in Ohio, know that you have options. Contact our Columbus foreclosure defense attorneys right away to find out more.