Appliance Supply Businesses Targeted in Consumer Fraud Case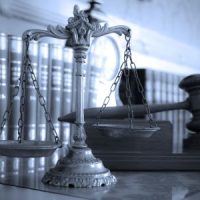 Three Cincinnati-area appliance supply businesses and their owners are accused of accepting $4,900 in payments from consumers but failing to provide any appliances or services. Additionally, the businesses failed to register with the Ohio Secretary of State's office which is required by Ohio law. The lawsuit, filed by the Ohio Attorney General Dave Yost, alleges that the owners of Queen City Appliances, A Plus Appliance Repair, and Certified Appliance Repair violated Ohio's Consumer Sales Practices Act ("CSPA").
The lawsuit further contends that this is not the first time the owners of the businesses have been charged with similar violations. One of the owners has a history of setting up a new company after consumers complain to the Ohio Attorney General about being deceived. The Ohio Attorney General filed a lawsuit against one of the owners in 2019, citing similar violations and prohibited the owner from working as a supplier until he had repaid customers and paid fines and penalties.
Understanding the CSPA 
The CSPA is an Ohio law that protects consumers from unfair, deceptive, or unconscionable business practices by a service provider that occur in a consumer transaction. When a business violates the rule of law, the Ohio Attorney General can file a against the business to protect consumers from deceptive or misleading business transactions. A consumer can also file a lawsuit against the business and recover damages related to their financial losses, plus up to $5,000 in noneconomic damages.
In the case mentioned above, the businesses were charged with failing to provide services that consumers had paid for. The businesses were hired to fix appliances or sell appliances and the consumers never received appliance repair services or the appliances they paid for. Something similar happened with one of the same owners in 2019. That owner had a history of avoiding consumer complaints by starting a new business.
In the case mentioned above, the Ohio Attorney General filed a lawsuit directly against the businesses that were alleged to have not rendered services that consumers paid for.
What constitutes a violation of the CSPA? 
There are several ways to violate the CSPA. These include advertising or informing a consumer that a product has benefits that it does not actually have. In general, lying about a product is a violation of the CSPA. You cannot tell a customer that a product is new when it is not. You cannot claim a product is of a specific brand when it is not. And you must render services that are paid for by the customer who solicited those services.
In the case mentioned above, the owners of the businesses failed to render services that were paid for by their customers. This is also a violation of the CSPA.
Talk to a Ohio Consumer Fraud Attorney Today! 
The Dayton and Columbus, Ohio consumer fraud attorneys at Kohl & Cook Law Firm, LLC represent the interests of Ohio consumers who have been deceived by unfair or deceptive business practices. Call our office today to schedule an appointment, and we can begin addressing your concerns immediately!
Source:
ohioattorneygeneral.gov/Files/Briefing-Room/News-Releases/2022-12-22-Haynes-COmplaint-Time-Stamped.aspx