Consumer Protections Against Unfair, Deceptive Practices By Suppliers In Ohio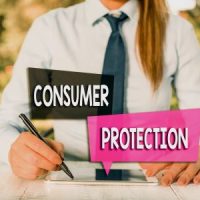 When construction companies and other businesses accept payment but fail to finish the job, as well as engage in other deceptive, unfair practices, they can be sued under a number of Ohio consumer protection laws, including the Ohio Consumer Sales Practices Act, as well as several others, which we describe below.
Ohio Consumer Sales Practices Act (CSPA)
A business can be sued for committing unfair or deceptive acts by:
Accepting money from consumers for services and/or goods and then allowing for too much delay, providing a refund, or providing a good faith substitute (what's known as the "Failure to Deliver Rule")
Providing services that are substandard, shoddy, and/or incomplete, and failing to correct the work
Misrepresenting to consumers that they would provide refunds, and then failing to do so
Failing to provide receipts
Failing to notify consumers that they have a right to a pre-service estimate (and then failing to follow through in providing that estimate)
Additional, common CSPA violations can also include accepting partial payment and then abandoning/refusing to complete the work, as promised, as well as engaging in fraudulent marketing tactics, promising results that are impossible to deliver.
It is important to note that the CSPA is by no means limited to only certain types of vendors; it applies to most "consumer transactions" and services provided to an individual. Transactions that occur between patients and physicians are exempt from coverage.
Ohio Home Solicitation Sales Act (HSSA)
Under HSSA, businesses can be sued for committing unfair or deceptive acts or practices by failing to offer consumers proper notice of their right to cancel the home solicitation sale within three days after they have signed the relevant agreement. This is known as Ohio's three-day right to cancel, or "cooling-off" period, which applies to sales made at consumers' homes.
Ohio Home Construction Service Suppliers Act (HCSSA)
Under the HCSSA, construction businesses operating in Ohio:
Must include all required information in the home construction service contract the consumer, including their taxpayer identification number, the anticipated start and completion date for the project, and a certificate of general liability coverage for no less than $250,000
Must deliver services in accordance with the terms of the contract (or provide a full refund within a reasonable time period)
Cannot take a down payment that is more than 10 percent of the contract price before their performance begins 
Columbus, Ohio Consumer Protection Attorneys
If you have concerns that you have been subject to unfair or deceptive practices by a vendor, contact the Ohio consumer sales practices lawyers at Kohl & Cook Law Firm LLC to find out more about your options.
Source:
cleveland19.com/2022/09/27/ohio-ag-sues-solar-company-over-shoddy-work-aggressive-sales-tactics/