Amazon Home Warranty And Amazon Warranty Administrators Found Violating The Ohio Consumer Sales Practices Act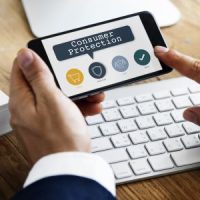 Over the last five years, more than 1,000 Columbus, Ohio consumers have filed consumer law complaints with the Better Business Bureau over violations of the Ohio Consumer Sales Practices Act by Amazon Home Warranty and Amazon Warranty Administrators. The companies are accused of using online platforms to advertise residential service contracts to homebuyers and sellers.
According to the complaints, Amazon Home Warranty specifically failed to provide consumers with those benefits advertised in the warranty policies that they purchased. The companies would fail to send a technician to fix the appliance or major system that was covered under the policy, warranting consumers to find their own technician, and then have their claim for reimbursement denied. The companies were also found to hold zero employees at its two Ohio addresses and rental spaces.
Consumer Rights & Remedies
Companies like these are classified as "suppliers" under Ohio law because they engage in the business of affecting "consumer transactions" by soliciting consumers for goods and services for a fee. It is not only illegal for them to fail to perform what is promised in their contracts, but also fail to complete work, once commenced, as well as provide shoddy, substandard services to consumers, and fail to correct these deficiencies. In addition, when specific goods and services are promised within an estimated time frame, and then the company fails to deliver within that time frame, that also constitutes misrepresentation and violation of contracts under the law.
These practices can not only constitute a violation of the Consumer Sales Practices Act, but also the Failure to Deliver Rule. Under these laws, when you accept money from consumers for goods and services, you cannot fail to make a shipment or delivery of the goods and services without
Making a full refund;
Advising consumers of any delays and offering to send a refund within two weeks, if requested; or
Furnishing goods or services of an equal or greater value as a substitute.
In addition, failing to register with or report with the advertised trade names to the Ohio Secretary of State also constitutes unfair or deceptive acts or practices in violation of the law.
This directly violates Ohio's consumer protection laws protecting consumers against misrepresentation and unconscionable business practices. When practices like these occur, not only do companies like this have to reimburse consumers, refund deposits and/or abide by customer requests for refunds, but they also have to pay civil penalties and court costs.
Reach Out to Us Today for Help
If you have been the victim of a consumer law violation, contact our Columbus consumer law attorneys at the Kohl & Cook Law Firm LLC to find out how we can help.
Source:
irontontribune.com/2023/01/21/ohio-ag-yost-sues-phony-home-warranty-company/