Are Fish Oil Supplements Violating Consumer Protection Laws?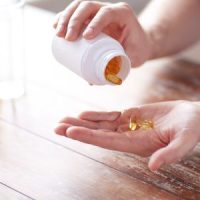 Fish oil is one of the most popular dietary supplements in the U.S. However, a new study indicates that there may be consumer claims associated with fish oil products and misleading labels; specifically, a number of the products also make a number of health claims on their labels, especially when it comes to preventing heart disease or promoting cognitive or joint health, many of which have now been revealed to be misleading. These supplements also often include claims that imply health benefits for a range of organ systems, such as the brain and eyes.
The Studies & Health Distinction
The researchers looked at labels from more than 2,000 different fish oil supplement products that made health claims, and found that more than 80 percent of then used "structure and function claims," meaning that they promoted the omega-3 fatty acids (DHA and EPA)  in the product as promoting heart health or otherwise supporting the heart, mind, and mood. The study – published in the medical journal JAMA Cardiology – indicates that these claims are permitted by the FDA because they fall short of promoting to treat or prevent disease, however, they are still of concern in terms of potential consumer claims. While it is true that people who eat seafood regularly have been shown to be less likely to die from heart complications, studies indicating that fish oil supplements offer that same benefit as having the oils consumed as fish in one's diet are still lacking.
In fact, what studies have been conducted have indicated that in randomized trials of more than 15,000 patients with diabetes, the risk of having a serious cardiovascular event was not significantly different for those who were taking omega-3 supplements versus those who were not. In addition, in another study with more than 25,000 participants, the supplements reportedly did not reduce the risk of suffering a major cardiovascular event or getting cancer.
Litigation
Recently, one supplement company agreed to more than $1 million to settle a consumer protection lawsuit in connection with false advertising claims used for its dietary supplements, including the claim that taking the supplements could reduce the risk of cancer. Ultimately, the company was found making unlawful claims about its products that were not supported by competent and reliable scientific evidence.
 Contact our Columbus Consumer Claims Lawyers
State law protects consumers from deceptive or unconscionable acts or practices in connection with products purchased. The law prohibits sellers from misrepresenting the nature of their products, specifically, and from taking advantage of a consumer. If you have concerns that you have been taken advantage of via a consumer product, contact the Columbus consumer protection attorneys of Kohl & Cook Law Firm today to find out how we can help.
Sources:
washingtonpost.com/wellness/2023/08/23/fish-oil-supplements-heart-benefits/
countyda.sccgov.org/news/news-release/supplement-company-pay-11-million-false-advertising-settlement