How Does the Fair Debt Collection Practices Act Protect Me, As A Consumer?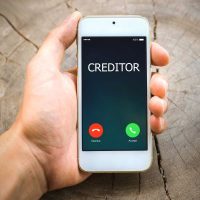 The debt collection industry relies almost entirely on threats of intimidation with the hopes that consumers can be tricked into providing them with funds that they likely aren't entitled to and the consumers are not legally required to provide them with, and medical bills are one of the most common subjects of debt collection harassment: Reportedly, collection agencies maintain almost $150 billion in unsettled medical expenses; followed by auto loan payments, credit card debt, mortgage payments, and student loan debt.
However, the Fair Debt Collection Practices Act (FDCPA) was put in place to address harassment from debt collectors. It only applies to debt collection agencies, but not the original creditors.
Creditors Versus Debtors
In order to properly understand the protections put in place by the FDCPA, it is helpful to know what a creditor versus debtor is: A creditor is the financial institution or individual who offers you the credit, such as a bank, lender, or issuer of a credit card. They have the ability to add fees and interest when you borrow money from them. In contrast, a debtor or borrower is the party or individual who owes the creditor money.
FDCPA Limitations on Debt Collectors
While collection agencies can recover funds owed to creditors, they cannot employ deceptive or threatening methods to do so. Still, every year, there are thousands of consumer complaints involving debt collectors – more complaints than any other industry.
Debt collector harassment is defined as actions that bully, intimidate or oppress consumers into settling their debts – any conduct intended to abuse, harass, or oppress someone. The harassment can occur via direct mail, discussions, emails, phone calls, social media, or text messages.
Specifically, the law bars debt collectors from:
Contacting you before 8am or after 9pm, or during work hours
Using abusive or harassing language
Engaging in constant calls
Falsely representing themselves as attorneys or law enforcement officials
Threatening unlawful actions disclosing your debts to employers, credit references, or family members
Discussing your debt with anyone other than your attorney, creditor, credit bureau, or a co-signer to the debt
Contact our FDCPA Claims/Creditor Harassment Lawyers with Questions
The vast majority of consumers feel that they are legally and/or morally bound to pay debt collectors. However, you as a consumer have rights and options you are likely unaware of. If you believe you have experienced harassment from a debt collector, contacting a Columbus FDCPA attorney right away can help ensure that your rights, as provided by the law, are upheld. You may be able to file a lawsuit against the debt collector, as well as recover compensation for any harm caused by the breach, as well as statutory damages for any violations committed.
The Columbus & Dayton, Ohio consumer protection attorneys of Kohl & Cook Law Firm are prepared to ensure that you are protected from debt collector harassment – contact us today to schedule a free consultation and find out more.
Source:
ftc.gov/legal-library/browse/rules/fair-debt-collection-practices-act-text