Is Your Optometrist Violating Consumer Law?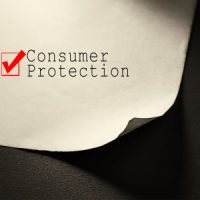 You may not be aware that it is your right, as a consumer, to receive your prescription, in hand, when you leave the eye doctor's office in order to shop for the best deal. Once you have paid your bill, you have the right to obtain this documentation; and it should include the optometrist's name, license number, telephone number, and address, as well as the exam date, expiration date for the prescription, and doctor's signature. If the doctor refuses to provide you with this, they are violating consumer laws.
Recent reports have indicated that some eye doctors are in fact conveniently subverting this consumer protection requirement because they want consumers to purchase the glasses or contact lenses directly from their practice. This includes doctors also improperly responding to third-party seller requests to verify prescription information by, instead, providing general denials.
What the Law Dictates
Under the requirements of the law, doctors cannot do this; nor can they force you to sign a release or waiver in order to obtain your prescription. These practices specifically violate the Fairness to Contact Lens Consumers Act and the Contact Lens Rule. Both of these require that a copy of the prescription be provided – even if the patient does not request a copy – and prohibit requiring the payment of additional fees as a condition of providing that prescription. The law also dictates that doctors receive a signed acknowledgment from consumers that they have received a copy of their prescription.
Similarly, Ophthalmic Practice Rules – known as "Eyeglass Rules" – apply the same rules that are applied to contact lenses to eyeglasses in order to allow consumers to comparison shop. These rules also require that doctors provide the prescription to third-party sellers within forty business hours of receiving the request. Violations of these rules and requirements can result in penalties of more than $50,000 per violation.
It is also important to note that you as a consumer have the right to obtain a copy of your medical records from your optometrist; In fact, they must be provided within 15 days of receiving a request. Doctors can charge a fee for this, but only enough to cover copy costs.
Reach Out to Us Today for Help
Some of the most common complaints filed about optometrists – including with the assistance of consumer law attorneys – include the following:
Conviction of specific crimes
Dishonesty
Drug or alcohol abuse
Failure to provide appropriate medical care
Gross negligence and/or incompetence
Unsanitary working conditions
If you or a loved one is facing a consumer protection violation, contact our Columbus consumer law attorneys at Kohl & Cook Law Firm LLC today to find out how we can help.
Source:
koaa.com/money/consumer/feds-crackdown-on-eye-doctors-for-reportedly-violating-consumer-laws